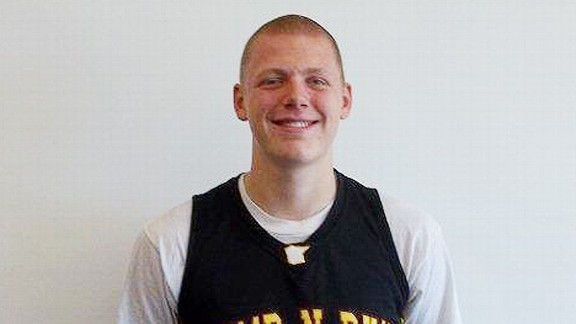 2015 power forward Henry Ellenson, younger brother of high-flying Wally Ellenson (Class of 2012, Minnesota Golden Gopher) proved to be one of the most elite players in his class and has recently received quite a handful of offers. This past weekend Georgetown, Marquette, and Iowa State offered Ellenson. Henry plays AAU ball for Minnesota Pump N Run and attends Rice Lake High School in Rice Lake, Wisconsin.
Don't be surprised if Henry follows his older brother to Minnesota. But for now, make sure to keep up with Henry's recruiting; he could be one of the most talented players tocome out of the class of 2015.  And at 6'8 as a freshman, Henry could reach seven feet very soon.
Henry Ellenson is definitely a Midwest Baller to watch out for!